Welcome to New Traditions Wedding Music
Home of "A Song For My Son" - the first wedding song in history
written for the Mother & Groom Dance.
And..."A Song For My Daughter" by Ray Allaire
Please browse all of our Wedding Music - as well as our new Family Music.
"A Song for My Daughter" - CD Single
$10.00
"New Wedding Traditions - Vol. 1"
$18.00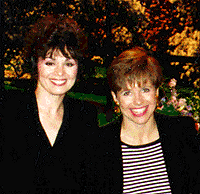 "Incredible!...Now there's a song for that
overlooked lady, the mother of the groom."
-Katie Couric
"NBC's Today Show"
"I suggest you begin with A Song for My Son,
...A song for the mother of the groom
was long overdue."
-Abigail Van Buren
"Dear Abby"
"A Song For My Son" - Official Video
Dear Friends,
Having sung at weddings for many years,
I know first hand how hard it's been for people
to find music written especially for weddings.
It was because of this great need that I started
my company New Traditions Wedding Music
and why I assembled this collection of new wedding songs.
Sincerely,
Mikki Viereck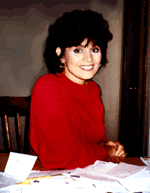 "As We Break This Bread" - available on
New Wedding Traditions - Vol. 1
"A Song for My Son" - CD Single
$10.00